23rd Feb 2013 - Nagar Parker with Canon Imaging Academy and Pakistan Wildlife Foundation.
Canon Imaging Academy and Pakistan Wildlife Foundation (PWF) organized a Wildlife Photography Workshop for photographers in Nagarparkar, Sindh. It was a two days and two night sessions aimed at providing in field photography training, tips and techniques in photographing and sighting the wildlife. Canon Imaging Academy has been organizing different workshops for last some months and this was first of its kind; before that they have already organized workshops on Landscape, Sports and Fashion photography.
Pakistan Wildlife Foundation (PWF) is a non-government organization which is working with an aim to educate the masses in the country regarding biodiversity, environment and social aspects with a view to changing their attitudes towards positive, sensible and responsible actions for nature. They have also arranged wildlife photography workshop last month in Chakwal. Both the organizations collaborated for educating the photographers in the field. The instructor of workshop held in Nagarparkar was Yasir Nisar.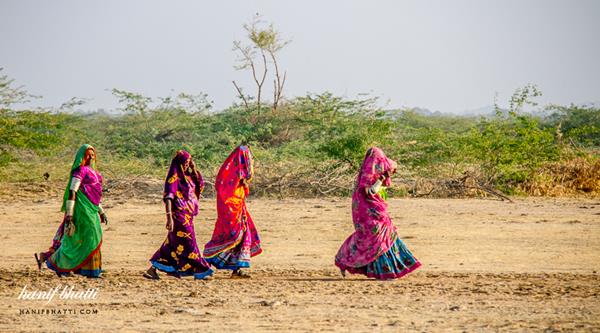 This was one of those trips which will stay in my memory for a long time, met some wonderful people.
@maxloxton (Yasir Nisar) Thank you very much for inviting us, we had a great time exploring and learning new stuff form you. Also would like to thank Canon Imaging Academy and Pakistan Wildlife Foundation for taking care of our food and accommodation.
The trip was about 1100kms, we were in 3 rides, coastar, Aadil's Pajero and Camran's Suzuki Swift. We left 10pm Friday and came back 6am Monday.